Course Info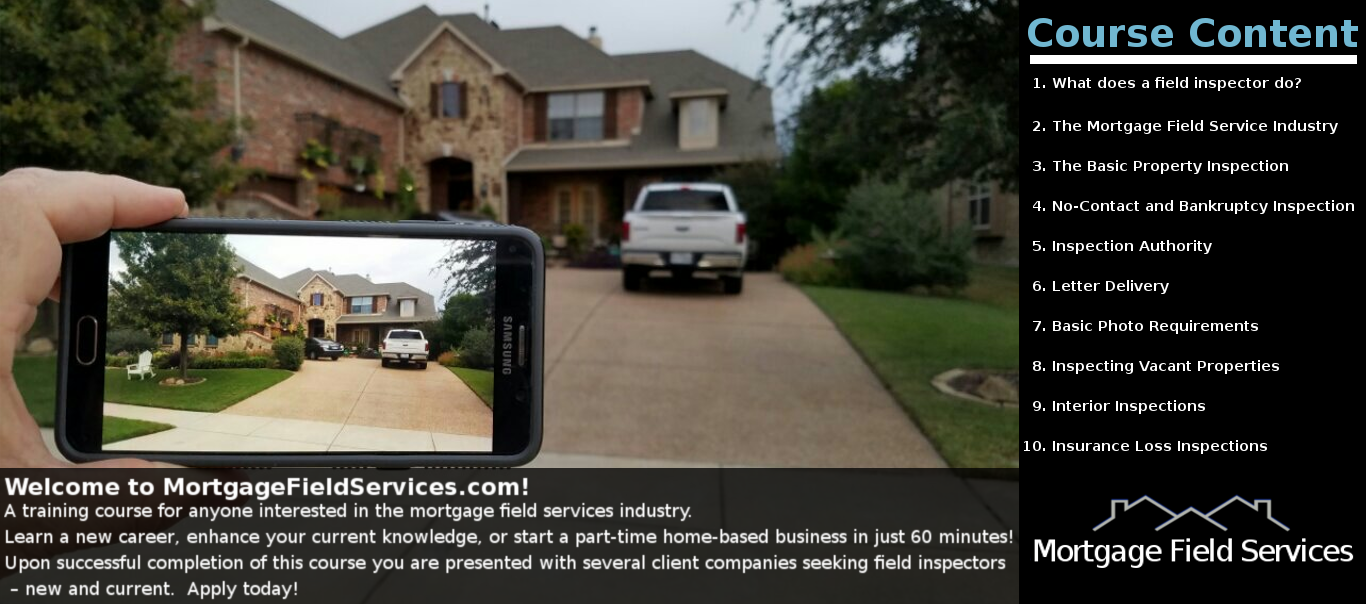 ---
Learn a new career

This training course is perfect for those seeking an alternate revenue stream, creating a new business, enhancing current skills, or satisfying curiosity of the true need for these services to the mortgage companies.
NOTE: This course is not affiliated with any specific vendor company, but is supported and endorsed by several companies seeking to hire knowledgeable and qualified individuals. Completing this course is the first step!
FREE ONLINE TRAINING COURSE Registration

Although some National and Regional companies hire employees to conduct field inspections, the majority of mortgage field service inspectors are Independent Contractors (earn 1099 wages).
Field Service companies across the nation send potential property inspectors here to gain a solid understanding of the principles of the Mortgage Field Services industry. Inspection companies know that those who complete this course have the knowledge and general understanding of the industry and how to complete property inspections.
---